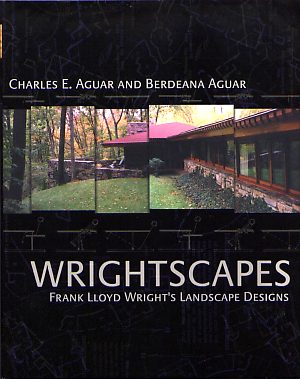 Date:
2002
Title: Wrightscapes. Frank Lloyd Wright's Landscape Designs
Author: Aguar, Charles E. & Berdeana
Description: (First Edition)
Size:
Pages: Pp 373
ST#: 2002.36.1002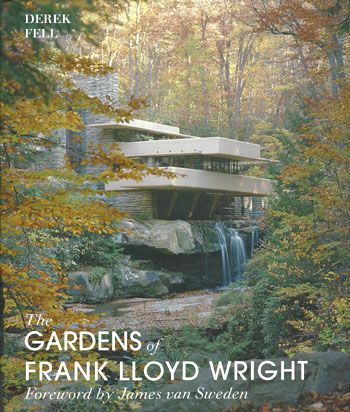 Date:
2009
Title: The Gardens of Frank Lloyd Wright (Hard Cover DJ) (Published by Frances Lincoln Limited, London)
Author: Fell, Derek
Description: "His buildings have long been revered as twentieth- century masterpieces, but Frank Lloyd Wright, hailed by the American Institute of Architects as 'the greatest American architect of all time', also created gardens around his houses that are - as respected garden photographer and author Derek Fell illustrates- equally as worthy of acclaim. Wright considered the house and its landscape one organic whole and, as a master garden designer, strove to place his buildings in settings as splendid and beautiful as the houses they surrounded... " (Dust Jacket.) Original list price $40.00.
Size: 10 x 12
Pages: Pp 160
ST#: 2009.31.0415